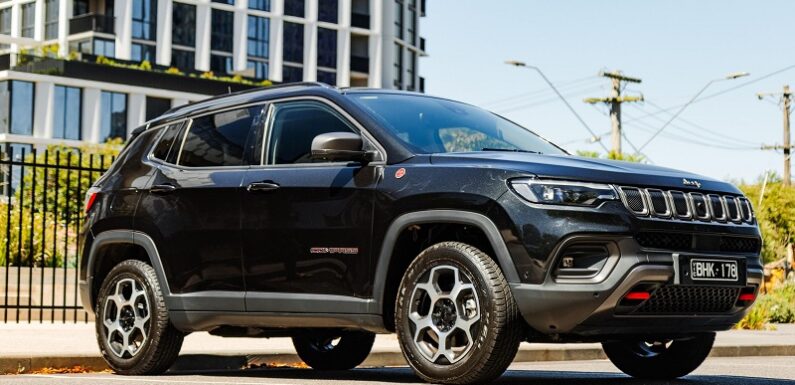 Last August 2022, a United States federal court ordered Stellantis subsidiary FCA (Fiat Chrysler Automobiles) US LLC to pay charges totalling more than $400 million (approximately £332.12 million). The case is about allegations that the company's Ram 1500 and Jeep Grand Cherokee used defeat devices for cheating on emissions tests.
The carmaker admitted to the illegal act and now they have to pay $203.57 million (over £169.02 million) compensation and a $96.14 million fine (around £79.82 million). Additionally, Stellantis is expected to stay on organisational probation for three years. The diesel emissions issue started at the time when both Jeep and Ram were still with FCA.
A representative from FCA reiterated the company's willingness to cooperate with authorities, especially since further investigation on the issue is ongoing. FCA North America corporate secretary and general counsel Christopher Pardi also said that the company is regretful of its actions.
The conspiracy charge against Fiat Chrysler US was filed in 2022 and for the second time, the carmaker pleaded guilty to a federal crime. FCA also figured in a case with Citroën and Peugeot before the carmaker merged with PSA Group (Peugeot S.A.) to form Stellantis.
Stellantis also had to pay penalties in another US case. The manufacturer adjusted Corporate Average Fuel Economy regulations and had to pay at least $678 million (approximately £563 million).
The diesel emissions case pertains to FCA's fraudulent and deceptive actions regarding real emissions and nitrogen oxides' impacts on the environment and human health. They misled not only their customers but the regulators as well. FCA sold the vehicles as emissions-compliant even when they were the exact opposite – pollutants.
Aside from paying the fine and assuring authorities of their cooperation, FCA has to report to the US Department of Justice and administer an ethics and compliance program. Three of the carmaker's employees were also brought to court.
Stellantis gave authorities their guarantee that affected car vehicles have already been corrected. No further vehicle recalls are needed.
The case against FCA is proof that the Environmental Protection Agency (EPA) and other authorities, including federal partners, are intent on holding popular and major companies responsible if these manufacturers do not comply with emissions standards. A perfect example would be the Dieselgate case against the Volkswagen Group.
What was Dieselgate all about?
The Dieselgate diesel emissions scandal started after US authorities found defeat devices in diesel vehicles manufactured by the Volkswagen Group. VW and Audi vehicles that were sold in the American automobile market had cheat devices so they can easily pass emissions testing.
A defeat device is programmed to sense when a vehicle is being tested in the lab. When this happens, the device temporarily brings down emissions to legal levels mandated by the World Health Organization (WHO). When regulators check the vehicle, it appears clean and safe. However, once the vehicle is out on real roads, it releases NOx emissions at levels that are multiple times higher than the EU and WHO limits.
Diesel vehicles equipped with defeat devices are therefore heavy pollutants. They are a threat to the environment and humans.
Authorities ordered the VW Group to recall the hundreds of thousands of affected vehicles and pay fines and fees. Over the years, the carmaker has spent billions in payoffs.
Aside from the Volkswagen Group, other carmakers have also been implicated in the Dieselgate scandal. Authorities believe that the following manufacturers possibly have defeat devices in their diesel vehicles:
Renault
BMW
Mercedes-Benz
Citroën
Peugeot
Nissan
Mini
Skoda
Seat
The list grows longer every year as more carmakers are caught with illegal defeat devices.
What are NOx emissions?
NOx emissions are the gases released by diesel vehicles. They are highly toxic, can destroy vegetation, and have negative impacts on your health. Its main components are nitrogen dioxide (NO2) and nitric oxide (NO).
When NOx mixes with other elements, it reacts by forming smog and acid rain. It can also produce ground-level ozone. Plants and crops that are exposed to the said pollutant become weak before eventually getting damaged.
Your mental health can also be affected when you are regularly exposed to nitrogen oxide emissions. Even if you haven't had one before, you'll most probably have episodes of anxiety and depression. This may happen more frequently than you expected.
NOx emissions can weaken your cognitive abilities making you more susceptible to dementia, specifically Alzheimer's disease.
However, the most devastating effects of NOx exposure are connected to your health:
Asthma and respiratory issues such as emphysema and bronchitis
Fluid build-up in the lungs or pulmonary oedema
Breathing problems
Chronic lung function issues
Vocal cords spasm (laryngospasm)
Cancers
Asphyxiation
Cardiovascular diseases
Early death
These health impacts are more than enough reasons to bring your carmaker to court. Making them responsible for their illegal actions through a diesel claim is your contribution to the fight against air pollution.
How should I file my diesel claim?
Before starting the diesel claim process, you should first check if you are qualified to file one. Just visit Emissions.co.uk and you'll find all the information you need. After verification, you can start working with an emissions expert and file your emission claim. You can choose to bring your case to court individually, or you can join a group litigation order (GLO).