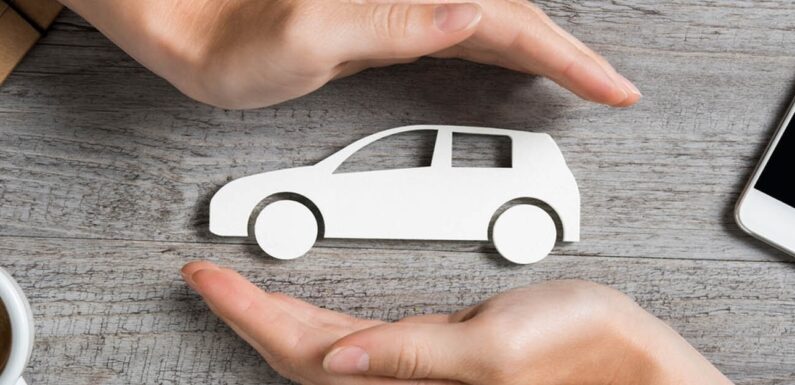 The Maruti Suzuki Swift is one of the most popular hatchbacks in India from Maruti Suzuki. It combines comfort, performance, and affordability in a stylish package and has gained popularity as a family car. While you have to mandatorily buy a third-party four-wheelers insurance policy as per the Motor Vehicles Act of 1988, it does not offer coverage for damages to the insured vehicle. To get coverage for the damage to your Maruti Swift, you can opt for an Own Damage Car Insurance Policy or Comprehensive Insurance for your Swift car. This will allow you to drive your car without worrying about repair costs due to accidents or mishaps.
About Maruti Suzuki Swift
With a prominent chrome strip and a honeycomb-styled grille design, the Maruti Suzuki Swift is a good-looking car that has been highly popular among Indian car owners. Some of the security features offered by the Swift are dual airbags, parking sensors, a reverse parking camera, ABS with EBD, etc. Some variants of the Swift also offer hill-hold control and electronic stability control. It is available in petrol and CNG variants. The car is available in nine colour variants, including Pearl Metallic Lucent Orange, Solid Fire Red, Solid Fire Red With Pearl Midnight Black, Pearl Arctic White, Pearl Arctic White Pearl Metallic Midnight Blue, Pearl Arctic White Midnight Black, Metallic Magma Grey, Metallic silky silver, and Pearl Metallic Midnight Blue. The on-road Mumbai price of the Maruti Swift ranges between ₹5.92 lakh and ₹8.85 lakh.
Why is it Necessary to Buy Maruti Suzuki Swift Insurance?
When you are driving on the road, avoiding accidents or collisions is not always possible. An accident can result in damage to a third party person or property and can also cause damage to your car. Managing the repair costs can dent your finances. Also, if you have to pay compensation to a third party, then the amount can significantly set you back financially. Cars also face the risk of damage from fire, theft, man-made disasters, and natural disasters. Managing the costs of repair can put a strain on your finances.
While it is mandatory to buy a third-party liability insurance policy, it offers coverage for damage to third-party property or persons. To get complete coverage, you can opt for a comprehensive Maruti Swift Insurance policy. Make sure that you go through the inclusions and exclusions of the policy before signing the dotted line.
What is Insurance for Swift?
Many insurance providers offer Maruti Swift Motor Insurance policies that are designed to cater to the needs of specific car models. These policies are comprehensive plans that offer coverage for third-party liability and damages to your insured vehicle. You can choose from a range of add-on covers to customise the plan according to your requirements. Some popular add-on covers are:
Zero Depreciation
Roadside Assistance
No Claim Bonus Protection
Return to Invoice
Consumables Expenses
Key Replacement
Engine and Tyre Secure, etc.
What is Zero Dep in Maruti Insurance?
When you file a car insurance claim, the insurance provider calculates the settlement amount after factoring in the depreciation of the car and its parts. Depending on the age of the vehicle, the impact of depreciation can be significant. When you buy a Zero Depreciation add-on cover, the insurer does not take depreciation into consideration while calculating the claim settlement amount.
Conclusion
If you are looking to get basic mandatory insurance coverage, then you can buy a third-party car insurance policy. However, if you want to get coverage for damages to your car, then you need to consider opting for a comprehensive Maruti Swift Insurance plan. Before you make the purchase, make sure that you compare providers and plans. You can also use online premium calculators to get an estimate of the Maruti Suzuki Swift insurance price. Research well and compare the options to find the best coverage for your car.